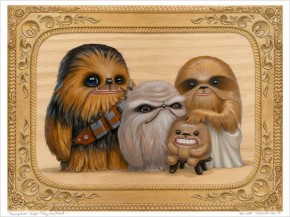 It's time for the annual Chicago Force Life Day party! Dinner will be pot-luck as usual so if you're able to join us please visit our Facebook page and  indicate in the comments section below what you'll be bringing. We'll also be doing a gift exchange/swap as we do every year ($25 minimum). Kids are absolutely welcome and if there's snow there will absolutely be sledding  For the address in Downers Grove please PM Joshua.
Book club will be taking place beforehand at our house at 4:30 and the book will be Tarkin!
Also, there is again a toy drive so please bring a toy to donate!