It's that time of year again!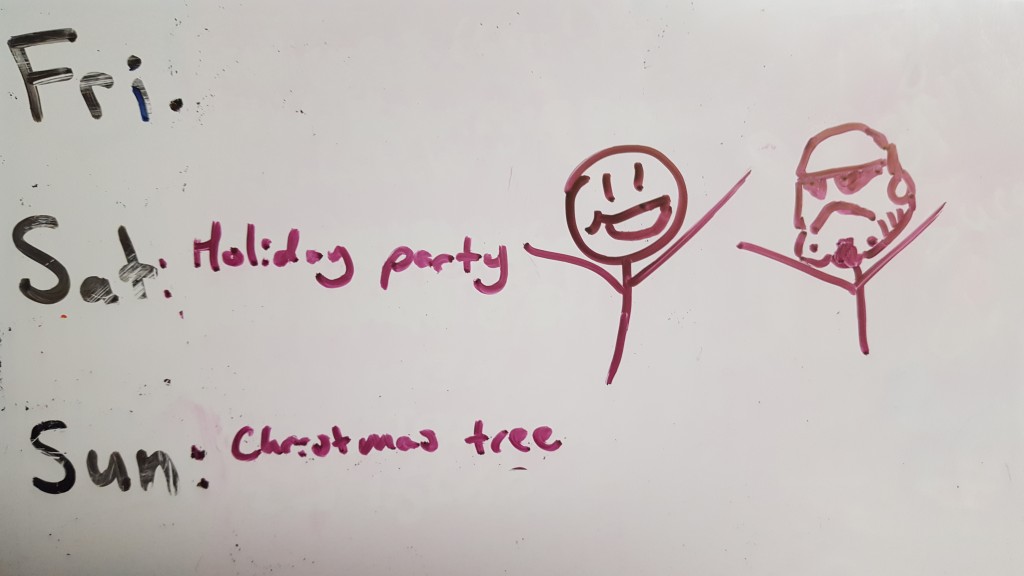 Beautiful decorating!
As always, it's not a Chicago Force Party without FOOD!
And now this is the part of the party when we talk.
And what's this?
It's stealing, I mean, swapping gift time!
Life Day Party would be uncomplete without a game where we make terrible jokes. This year's game of choice, Joking Hazard.